Faith Formation for Adults
Second Presbyterian is known for its emphasis on education. Discipleship is always a "work in process." At Second Presbyterian, faith formation for adults strives to offer multiple opportunities for faith to be nurtured, opportunities to grow in wisdom and understanding, and opportunities to deepen knowledge of Biblical story. Adult faith formation offers intergenerational opportunities to learn, grow and fellowship with one another in the faith.
Online Adult Sunday School
During this time of social distancing, it is important that we remain connected, remain hopeful, and continue to find ways to further grow in our faith. So while we cannot be together within the church halls, our pastors are making available online Adult Sunday School lessons each week. A playlist has been added to our YouTube channel, Second Presbyterian Church Roanoke, and is available here. For information on how to join a Zoom Sunday school class, contact the church office.
Program Year
Sunday School is offered September – May. Though much of the 2020-21 year will be offered through digital lessons and videos, we will continue to worship God and we will keep you informed of a hopeful return to doing so in person!
*Click HERE to view our 2020-21 Christian Education Booklet with details about education opportunities for all ages!
Weekly Zoom Sunday School
Weekly Zoom Adult Sunday School classes will begin their new season on Sunday, September 20, 2020. Two of our regular Adult Sunday School classes are taking a break this fall: The Journey Class and the Wired Word Class. Members of those classes are encouraged to join one of the other weekly Zoom classes or consider taking part in the short-term adult education series this year. For information on how to join a Zoom Sunday school class, contact the church office.
Open Door Class – The Open Door class explores contemporary books focused on faith, coupled with engaging discussion.
Covenant Conversation – Covenant Conversation engages in exploration of theology and tradition on specific topics each year.
Short-term Series "The Screwtape Letters" – (Recorded for YouTube and/or Zoom) Beginning October, 2020, join Carter Brothers for a short-term Zoom series on C.S. Lewis' The Screwtape Letters. Originally written in the weekly periodical The Guardian between May and November 1941, The Screwtape Letters is a series of imagined lessons on the importance of taking a deliberate role in Christian faith. These compiled letters are interspersed with insightful observations on human nature, the Bible, and God's love for humankind. Each class will be taught and recorded through Zoom, then posted on our church YouTube channel.
Seasonal
Believing & Belonging – (Spring Dates: May 16 & 23, 2021 at 10:00 a.m. via Zoom) Join ministers Dr. George Anderson and Rev. Elizabeth Link for a seasonal two-week class on what it means to be a Presbyterian, and what it means to be member of Second Presbyterian Church. This is a great class for visitors and new members. Contact Engagement Coordinator Christal Pearson to register and receive the information.
Confirm, Not Conform for Adults – Geared toward the parents of confirmands, this eight-week companion class parallels part of what the 8th grade youth learn during confirmation class. Participants are invited to ask questions they have always wanted to ask and to explore their faith from an adult perspective.
Midweek at Second
Contemplative Prayer (Tuesdays, 12:00 p.m.-1:00 p.m. via Zoom) – Each week, this small group of seekers engages in contemplative prayer. Enjoy spiritual practices, both ancient and new, and reflect with a group of faithful disciples on God's work in the world and in our lives. All are welcome in this life-giving practice. Contact the church office for information on how to join.
Special Opportunities for Adults
Evening VBS:
Evening VBS is an intergenerational, annual event at Second Pres, and it showcases special opportunities for education and growth for all ages. Evening VBS encompasses four evenings full of fellowship, learning and fun! Each summer, we host an invited speaker to speak for four nights about a specific topic or theme.
June 2021 Adult Evening VBS: "Follow the Leader: How the Prophet, Priest, and King Can Equip Us to Serve God in All Parts of Life" with Guest Speaker the Rev. Andrew C. Whaley
Walk into Barnes and Noble or check the lists on Amazon and you can find innumerable books on effective leadership. There is wisdom from successful business people, psychologists, athletic coaches and players, movie stars, and talk show hosts. As Christian people, formed by the texts of Israel and the Church, is there guidance for our lives in the stories of the Bible that can help us figure out how to lead in our spheres of influence today? Join our good friend and neighbor, the Rev. Andrew C. Whaley of Raleigh Court Presbyterian Church as he invites us to "Follow the Leader." Looking at the three-fold leadership guide from ancient Israel of Prophet, Priest, and King, we will see effective and ineffective leadership through a variety of stories in the books of 1 and 2 Kings. View the live stream from the event on our YouTube Channel!
The Edmunds Lecture:
The Edmunds Lecture series is hosted in conjunction with St. John's Dodson Lecture Series. Second Presbyterian hosts the series on even-numbered years. For more information, see below. The 2020 Edmunds Lecture has been postponed until 2021.
Talking With Our Children: A Conversation for Parents and Grandparents:
It can be hard to broach difficult subjects with our children and grandchildren. As Christians, however, we know we have a role to play in shaping young children's hearts as they grow to encounter difficult realities in our world. Each scheduled evening, join this group of adults exploring ways to equip themselves to have difficult but important conversations with the children in their lives about faith, care for the environment, ways to treat our neighbors, and other important issues for today. Come for every class, or join in for particular discussions you are interested in. This class is scheduled monthly throughout the program year.
Dates and topics for the 2020-2021 program year are TBD.
The Edmunds Lecture
The Edmunds Lecture Series of Second Presbyterian was established in 1985 by S. Spencer "Buddy" Edmunds as a way of honoring his father's commitment to joining scholarship with congregational life. Dr. Spencer Edmunds served Second Presbyterian as its Senior Minister from 1923-1941. The lectures continue to attract outstanding preachers and theologians to educate and inspire the Roanoke Valley.
Past lecturers include Bud Robertson, Walter Brueggemann, Barbara Brown Taylor, Miroslov Volf, N.T. Wright, F. Dale Bruner, Brian Blount, and Eric Wall, to name a few.
Original art has been produced for every lecture series since 1999, when Dr. Bud Robertson was the speaker. Each piece depicts the theme of the lecture the year in which it was commissioned. All the works can be found somewhere in the church facilities, with several them hanging in the hallway between the Associate Pastors' offices. The hope is that the art collection of the church will inspire both memories and theological reflection.
The 2018 Edmunds Lecture, "Memory and Hope – To Do Them Well," was held on November 11 and 12. The Rev. Dr. Theodore J. Wardlaw, President of Austin Theological Presbyterian Seminary, was our speaker.
The Edmunds Lecture series is hosted in conjunction with St. John's Dodson Lecture Series. Second Presbyterian hosts the series on even-numbered years. The 2020 Edmunds Lecture has been postponed until 2021.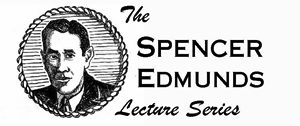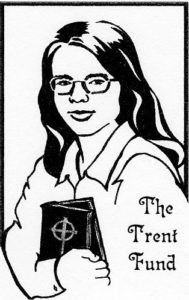 Trent Getaway
The Trent Getaway is a weekend of intergenerational fellowship which provides opportunities to study, worship, grow spiritually, make new friends, and enjoy time in recreation! Programs and activities are available for all ages.
After much consideration, consultation, and prayer, the Trent Getaway planning team has decided to postpone the 2021 church retreat until August of  2022. If you have any questions or if you are interested in helping to plan for the August 2022 retreat, please contact the church office.
GALS Gathering
Each fall, women are invited for a weekend of refreshment and nurturing of faith and fellowship.
The 2019 GALS Retreat was held at Camp Alta Mons on November 1st & 2nd. The theme was "The Greatest of These is Love," and our guest speaker was Ginny Taylor-Troutman from Chapel Hill, NC. She is a PC(USA) minister, former director of campus ministries at Virginia Tech, and currently a stay-at-home mother and wife.
An outdoor and socially distanced "Gals Gather 'Round" one-day event was held in 2020 at Braeloch Pavilion. The gals of Second Presbyterian Church gathered for socially distanced fellowship, a time of devotion, a boxed dinner, and a make and take craft.
Men's Retreat
Our first ever Men's Retreat was held at Eagle Eyrie Conference Center on November 8-9, 2019. The Men's Retreat serves as an opportunity to reflect with others about how to keep one's Christian balance at home, work, church and among friends.
The theme for 2019 centered on the life of David, a deeply flawed man who, nevertheless, is remembered for being a man of great faith. The retreat was led by Dr. George C. Anderson, Senior Pastor.
The 2020 Men's Reatreat has been postponed.
Kairos Worship & Study
(Wednesdays in Lent) – Beginning with Ash Wednesday, a casual Lenten worship service is offered for six weeks (6:00-6:30pm), followed by opportunities for study (6:40-7:30pm).
Kairos is an ancient Greek word that means "the right or opportune moment." It has been used over the centuries to describe time for spiritual reflection, and even, to put it simply, "God's time." For these six Wednesdays in Lent, we invite you to create space in your week to experience the Holy.
In 2021, the pastors offered weekly video reflections throughout the season of Lent focusing on the theme "Along the Way." These 5-8 minute offerings are grounded in scripture and centered around ways to help us prepare our hearts and minds for Holy Week and the Good News of Easter. They can be viewed below.
Presbyterian Women
Presbyterian Women (PW) is an independent organization of the Presbyterian Church (USA) and generously supported by Second Presbyterian Church. The three main ideas for Presbyterian Women are Bible study, fellowship and mission.
There are two Circles of Presbyterian Women at Second. The meetings take place at the church on the second Tuesday of the month from September through June. The Morning Circle meets at 10:30 a.m. and Evening Circle meets at 7:00 p.m.  There are no dues, and missions are supported by pledges of the members.
This is a wonderful way to make closer friends within the church family; explore faith; participate in local, national and global mission work; and grow spiritually. PW is open to all women and is a friendly, welcoming community.  Please contact Carol Cole for more information.
PW Resource Links: