Faith Formation for Adults
Second Presbyterian is known for its emphasis on education. Discipleship is always a "work in process." At Second Presbyterian, faith formation for adults strives to offer multiple opportunities for faith to be nurtured, opportunities to grow in wisdom and understanding, and opportunities to deepen knowledge of Biblical story. Adult faith formation offers intergenerational opportunities to learn, grow and fellowship with one another in the faith.
Program Year
Sunday School is offered September – May.
*Click HERE to view our 2021-22 Christian Education Booklet with details about education opportunities for all ages!
Weekly Sunday School Classes @ 10:00 a.m.
Many of our Adult Sunday School classes are moving to a hybrid (on site/online) model this year. For more information or to receive the Zoom link for any of our adult Sunday or midweek classes, please contact Pastors' Assistant Meredith Koliba in the church office.
The Open Door Class (Session Room/Zoom Hybrid)

On Jan 9 & 16, the Open Door class will view and discuss a video from Steven Charleston, elder in the Choctaw Nation and retired Episcopal Bishop of Alaska. The video connects the class' recently completed study of Marcus Borg, and their upcoming book study of White Too Long.
On Sunday, January 23, the class will begin a study of White Too Long: The Legacy of White Supremacy in American Christianity by Robert P. Jones. Anyone interested in engaging challenging yet profoundly needed conversation about the role white Christianity played and continues to play in consciously and unconsciously establishing and perpetuating racial inequity is welcomed to join us.
In White Too Long Dr. Jones does more than report history. He provides us with stories, names, words, and actions that speak the truth about our past, including his own past growing up in the deep South. He also reflects with hope on the events of today while never abandoning the truth about the depth of our divisions, the power of our complicity, the immensity of the task, nor the possibility for new life that awaits us at the end of the journey.

Covenant Conversation (Reading Room/Zoom Hybrid)

Do you enjoy learning and seeking spiritual growth through open dialogue and discussion of intriguing Christian topics? Then the Covenant Conversation class is the perfect place for you! The class brings a range of Christian studies, theological concepts, and ideas to the table for open discussion.
You are invited to join the Covenant Conversation Class as they begin a new study of Tish Warren's book Liturgy of the Ordinary: Sacred Practices in Everyday Life. Many of us find our days filled with schedules, deadlines, and activities that seem to leave little room for moments dedicated to our faith or quiet reflection on God. In this series the class will consider overlooked moments and routines of our day in which we can become aware of God's presence in surprising ways. This study is framed around one ordinary day as it explores daily life through the lens of liturgy, small practices, and habits that form us. Join the class as they discover the holiness of the every day!
Later this winter, the class will begin a six-week Lenten journey by taking an in-depth dive into the life, faith, and character of Simon Peter. Guided by Adam Hamilton's Simon Peter: Flawed but Faithful Disciple, we will learn more about this ordinary fisherman who heard and answered an extraordinary call. This study will take us through six events in the life of Peter and will reflect back on how each experience lends more meaning to our own journeys of faith.

Reformed and Always Reforming (Trent Room/Zoom Hybrid)

Picking back up on January 9, join pastors George Anderson and Elizabeth Link for an adult Sunday school class based on the history and doctrines of Reformed theology. Guided by Shirley Guthrie's classic book Christian Doctrine, the class will introduce participants to the tenets of the Christian faith. Whether you've read the whole book or are jumping in mid-stream, the class will be thrilled to have you! Come with your questions, dive into our history, and discover the ways Christians have interpreted the faith throughout the centuries.
Seasonal
Believing & Belonging

(Spring Dates: April 3 & 10, 2022 at 9:45 a.m., Hospitality Room)
Join two of our pastors for a seasonal two-week class on what it means to be a Presbyterian, and what it means to be a member of Second Presbyterian Church. This is a great class for visitors and new members. The spring class will meet on Sunday mornings April 3 and 10 at 9:45 a.m. in the Hospitality Room. Contact Christal Pearson, Engagement Coordinator, with questions.

Confirm Not Conform for Adults

Geared toward the parents of confirmands, this eight-week companion class parallels part of what the 8th grade youth learn during confirmation class. Participants are invited to ask questions they have always wanted to ask and to explore their faith from an adult perspective.
Midweek at Second
"The Bible in Black and White" 8-week Bible Study

(Wednesdays at Noon, April 27-June 15 – Fellowship Hall)
Dr. Bill Lee is the recently retired Senior Minister of Louden Ave Christian Church, a predominately African-American congregation he served for 39 years. Dr. George Anderson is the Senior Minister of Second Presbyterian Church, a predominately white congregation. Beginning Wednesday, April 27, they will lead an eight-week Bible study that will explore how the story of God's people in the Hebrew Scriptures and the Gospel good news of Jesus Christ often can be understood in quite different ways given one's race and culture. The overall goal is to gain a better appreciation for God's Word when it is read together rather than apart. The class will be offered at noon at Second Presbyterian Church on Wednesdays, April 27 through June 15 in Fellowship Hall. Lunch will not be served, but participants are encouraged to bring their own. We hope the class will be inter-racial in its makeup. Contact Pastors' Assistant Meredith Koliba with questions.

Men's Bible Study

(Thursdays at 7:15 a.m. – Session Room/Zoom Hybrid)
On Thursday mornings beginning February 3, Rev. Ben Brannan and Aaron Copeland will lead a bible study open to all men of the church from 7:15-8:15 a.m. in the Session Room/Zoom. Each week we will study the scripture passage chosen for the sermon the Sunday prior and let that guide our discussion. As we reflect, we will offer insight from our lived experience and how it has shaped our interpretations and our faith. Contact Meredith Koliba, Pastors' Assistant, to receive the Zoom meeting info.

Women's Bible Study

(Thursdays at 9:00 a.m. – Session Room/Zoom Hybrid)
Women's Bible study resumes March 3 from 9:00-10:00 a.m. in the Session Room/Zoom. Join Rev. Elizabeth Link and Amanda Copeland for a study of Frances Taylor Gench's book, Encounters with Jesus: Studies in the Gospel of John. Contact Meredith Koliba, Pastors' Assistant, to receive the Zoom meeting info.

Contemplative Prayer

(Tuesdays, 12:00 p.m. – 1:00 p.m. via Zoom)
Join this small group of seekers for the weekly experience of contemplative prayer and discussion. Explore spiritual practices, both ancient and new, and reflect with a group of faithful disciples on God's work in the world and in our lives. This group will begin with looking at the foundational spiritual Enneagram principles as presented by Don Riso and Russ Hudson. All are welcome to join this supportive group on their journey.
Evening VBS
Evening VBS is an intergenerational, annual event at Second Pres, and it showcases special opportunities for education and growth for all ages. Evening VBS encompasses four evenings full of fellowship, learning and fun! Each summer, we host an invited speaker to speak for four nights about a specific topic or theme.
June 6-8, 2022 Evening VBS: "The Case for Going to Church" with Guest Speaker the Rev. Howard Dudley
Monday, June 6: 5:45-7:30 p.m. with dinner
Tuesday-Wednesday, June 7-8: 6:30-7:45 p.m. with refreshments
For Adults: Launching our Evening VBS theme at Picnic Sunday worship this year, the Rev. Howard Dudley will be our guest speaker. Many of you may remember Howard as our guest speaker at the Trent Getaway in 2019. Howard has served as the pastor of First Presbyterian Church of Dunne, NC since the summer of 2016. He is an ordained teaching elder in the Presbyterian Church (USA), and a graduate of East Carolina University and Union Presbyterian Seminary.
Theme "The Case for Going to Church": There are so many things one could do on Sunday Morning. You could go jogging. You could take a yoga class. You could mow your grass. You could enjoy eggs Benedict and mimosas over brunch. Instead, we Christians are expected to drag ourselves out of bed, get dressed, and go to church, where we'll sit in uncomfortable pews, sing songs full of old words no one understands, and hear stories about a peasant carpentry worker who lived thousands of years ago in a land thousands of miles away from us. Why would anyone think this is something worth doing? In a world as busy as ours, any commitment you make requires a clear purpose. You go to school to learn. You go to work to earn a living. You go to the gym to get fit. You go to the dentist to get your teeth cleaned. But why should you go to church? What difference is it supposed to make in your life?
For Children: A children's theater program led by Meg Griffith will also be available, free of charge, thanks to a gift from the Trent Fund. Registration for the children's program will begin this spring (childcare will also be available in our church nursery upon request.). Meg is an actor, teacher, director, and choreographer with over 15 years of professional theatre experience. Meg has taught workshops at a variety of schools, camps, theaters, churches and conferences all over the country and locally at Roanoke College and Roanoke Children's Theatre.
The Edmunds Lecture
The Edmunds Lecture Series of Second Presbyterian was established in 1985 by S. Spencer "Buddy" Edmunds as a way of honoring his father's commitment to joining scholarship with congregational life. Dr. Spencer Edmunds served Second Presbyterian as its Senior Minister from 1923-1941. The lectures continue to attract outstanding preachers and theologians to educate and inspire the Roanoke Valley.
Past lecturers include Bud Robertson, Walter Brueggemann, Barbara Brown Taylor, Miroslov Volf, N.T. Wright, F. Dale Bruner, Brian Blount, Eric Wall, and Ted Wardlaw, to name a few.
Original art has been produced for every lecture series since 1999, when Dr. Bud Robertson was the speaker. Each piece depicts the theme of the lecture the year in which it was commissioned. All the works can be found somewhere in the church facilities, with several them hanging in the hallway between the Associate Pastors' offices. The hope is that the art collection of the church will inspire both memories and theological reflection.
The 2022 Edmunds Lecture will take place on November 6 & 7. Bible scholar Dr. Ben Witherington, Amos Professor of New Testament for Doctoral Studies at Asbury Theological Seminary, will be our speaker. Stay tuned for further details.
The Edmunds Lecture series is hosted in conjunction with St. John's Dodson Lecture Series. Second Presbyterian hosts the series on even-numbered years.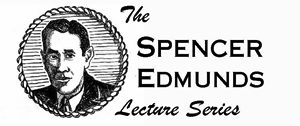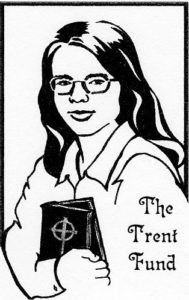 Trent Getaway
The Trent Getaway is a weekend of intergenerational fellowship which provides opportunities to study, worship, grow spiritually, make new friends, and enjoy time in recreation! Programs and activities are available for all ages.
Trent Getaway @ Eagle Eyrie: August 19-21, 2022: At long last, we are hopeful that we can enjoy a safe and joyful intergenerational church retreat in 2022! This year, our Getaway will be held at the beautiful Eagle Eyrie conference center, located in the mountains outside of Lynchburg, VA. It is about an hour's drive from our church to Eagle Eyrie. All lodging rooms will be hotel-style, the facilities are handicap accessible, and each meal will offer delicious options for different tastes and needs. The area offers beautiful spots for hiking, swimming, and other outdoor activities. We are excited to share that our guest speaker will be Dr. Ernie Thompson, pastor of Westminster Presbyterian Church in Greensboro, NC. And, as always, there will be meaningful programs for youth and children, in addition to nursery care for our youngest retreat-goers! We hope you will join us for this special weekend away together August 19-21 (Friday evening through Sunday morning).
Save the date and stay tuned for more details and registration dates soon!
Gals Gathering
Each fall, women are invited for a weekend of refreshment and nurturing of faith and fellowship.
Gals Gathering, Spring, 2022: The fall 2021 Gals Gathering has been postponed until the spring of 2022. This year's guest speaker will be the Rev. Jen Brothers. More details to come; stay tuned!
An outdoor and socially distanced "Gals Gather 'Round" one-day event was held in 2020 at Braeloch Pavilion. The gals of Second Presbyterian Church gathered for socially distanced fellowship, a time of devotion, a boxed dinner, and a make and take craft.
The 2019 Gals Retreat was held at Camp Alta Mons on November 1st & 2nd. The theme was "The Greatest of These is Love," and our guest speaker was Ginny Taylor-Troutman from Chapel Hill, NC. She is a PC(USA) minister, former director of campus ministries at Virginia Tech, and currently a stay-at-home mother and wife.
Men's Retreat
Our first ever Men's Retreat was held at Eagle Eyrie Conference Center on November 8-9, 2019. The Men's Retreat serves as an opportunity to reflect with others about how to keep one's Christian balance at home, work, church and among friends.
The theme for 2019 centered on the life of David, a deeply flawed man who, nevertheless, is remembered for being a man of great faith. The retreat was led by Dr. George C. Anderson, Senior Pastor.
The 2020 Men's Reatreat has been postponed.
Kairos Worship & Study
(Wednesdays in Lent) – Kairos is an ancient Greek word that means "the right or opportune moment." It has been used over the centuries to describe time for spiritual reflection, and even, to put it simply, "God's time." For these six Wednesdays in Lent, we invite you to create space in your week to experience the Holy.
2022 Kairos Offerings: Embracing our newfound technology and flexibility, we will offer a blended format for Kairos worship this Lent. We will hold Ash Wednesday and Maundy Thursday services in person at the church, and midweek video reflections via our church YouTube channel and Facebook page in the weeks between. Please save the dates below:
March 2, 7:30-9:30 a.m.: "Drive Thru Imposition of Ashes" in the parking lot
March 2, 6:00 p.m.: Ash Wednesday Worship, Kirk Hall
March 9-April 6: Kairos Reflections via YouTube and Facebook
April 14, 6:00 p.m.: Maundy Thursday Worship, Kirk Hall
Presbyterian Women
Presbyterian Women (PW) is an independent organization of the Presbyterian Church (USA) and generously supported by Second Presbyterian Church. The three main ideas for Presbyterian Women are Bible study, fellowship and mission. This is a wonderful way to make closer friends within the church family; explore faith; participate in local, national and global mission work; and grow spiritually. PW is open to all women and is a friendly, welcoming community.
PW Resource Links:
During this time of social distancing, it is important that we remain connected, remain hopeful, and continue to find ways to further grow in our faith. In the spring of 2020, our pastors made available online Adult Sunday School lessons each week. These videos were added to our YouTube channel, Second Presbyterian Church Roanoke, and are available here. It is our hope that these lessons reach you wherever you are, and provide hope and encouragement during these turbulent times.